Yoshiya took off his glasses and slipped them into their case. Dancing, huh? Not a bad idea. Not bad at all. He closed his eyes and, feeling the white light of the moon on his skin, began to dance all by himself. He drew his breath deep into his lungs and exhaled just as deeply. Unable to think of a song to match his mood, he danced in time with the stirring of the grass and the flowing of the...
It wasn't supposed to get serious between us. I can't see us getting married or nothing and you nodded your head and said you understood. Then we fucked so that we could pretend that nothing hurtful had just happened. This was like our fifth time together and you got dressed in a black sheath and a pair of Mexican sandals and you said I could call you when I wanted but that you wouldn't call me....
Pictured Past Future Perfect →
An image becomes past tense the moment it is made, yet neither the past tense nor the future perfect tense - this will have been - are perceived at the instant of recording.
Listen
Watch
thekidshouldseethis: "Throwing" a bowl on the pottery wheel from start to finish. Part 2 here.  Riddings Pottery, located in Derbyshire UK, is where John Rivers makes his own clay from a local coal seam, and then handmakes goblets, bowls, mugs, vases and other pieces that he hopes to have long lives of use. The co-curator was fascinated with this video, as well as the one about John making...
Watch
Listen to Lady of the Ark by GASHCAT.
Waking, head covered by feather duvet. A rare sleep all the way through. Creating stories that terror thoughts. Anxiety produced. Manufacturing a state. Spending too many. There exists a new, it was likely always a thing. Too far, believable, pushed away, happened previously. Not connected. Train: New vision, fresh need. Shaky mixed with purposeful. Slow reaction harboured and hidden. Simultaneous...
Glass, glass. Light on wet streets: the darkness. Accumulation into lakes at corners and the long jump required resulting in balletic jumps in x shapes. Whiskey: hot. Arrivals and leave taking. No certainty for the evening. (Ten bells, London, February 2010.)
6
howmanyareinspace: 3 on the ISS & 3 on a Soyuz rocket with 32 fish 
"I had a six-pack of beers." Cardiff cut in, a bit wistful. "I'd recorded an all-percussion band called Nexus a few nights earlier on a tape recorder, and we went to my place and watched TV with the sound off and the music playing." "It was 'Hiroshima Mon Amour,'" Miller added, "and you were taking photos of the screen while we watched...
Your body becomes so familiar with the cradle-rocking rhythm that you almost forget you're moving. [Eventually,] you break through to that soft, half-levitating flow. You have to listen closely to the sound of your own breathing; be aware of how much sweat is beading on your back; make sure to treat yourself to cool water and a salty snack and ask yourself honestly and often, exactly how you feel....
I watched clouds awobbly from the floor o' that kayak. Souls cross ages like clouds cross skies, an' tho' a cloud's shape nor hue nor size don't stay the same, it's still a cloud an' so is a soul. Who can say where the cloud's blowed from or who the soul'll be 'morrow? ~ Cloud Atlas, David Mitchell
Watch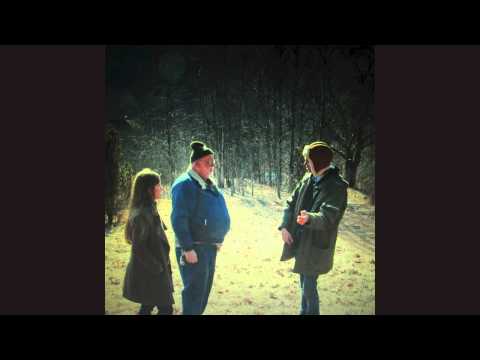 Watch
Lilli Carré
"I want to be good." "Why?" "I want to be what I admire." "Why don't you want to be what you are?" 8/7/68, Stockholm Read more http://www.newyorker.com/online/blogs/books/2012/04/can-we-ever-know-sontag.html#ixzz1tCBcftlq
Postcards From America: Calendar for Rochester →
postcardsfromamerica: We keep getting asked: What are you actually going to be doing in Rochester? The short answer: Making pictures. Looking at pictures. Showing pictures. The longer answer: Ten of us (Bruce Gilden, Jim Goldberg, Susan Meiselas, Martin Parr, Paolo Pellegrin, Alessandra Sanguinetti, Alec Soth, Larry…
In the midst of the 3.5 trillion photos that have ever been taken it's easy to forget that the shoebox or album of old photos we have at home is incredibly fragile and special. Every 2 minutes today we snap as many photos as the whole of humanity took in the 1800s. In fact, ten percent of all the photos we have were taken in the past 12 months. And yet, there are still more physical photos...
Since the seventeenth of August I had grown unimaginative about others, selfishly incurious and sometimes downright hostile.  Now, here, some sort of thaw was taking place. … I went into the front room and sat down to work.  The disabling sluggishness which had dogged me ever since I'd moved here, stagnant as my reflection in the mirror, seemed to have beaten a temporary retreat.  It...